Product Description
Hericium Erinaceus is a famous food, pharmaceutical fungi, and the king of mushrooms, which is called "mushroom king". It has become a four famous dishes, since ancient times, it is known as "Shanzhen" monkey head mushroom belongs to the burden "Hericum Erinaceus is branched to the burner, non-pleated bacteria, monkey. It is a precious food and dishes, and it is an important pharmaceutical bacteria.
Relative to the lion's mane mushroom extract, the effective ingredient content of the monkey head mushroom polysaccharide is high, and the lion's mane mushroom extract is only about 2%, and the extracted polysaccharide can reach 20-50%, so that the fiber content of the mushroom High, the human body is not easy to absorb, the efficacy does not express it, just as a food, but to achieve a health efficacy, it is necessary to pass the extraction concentration and other multi-channel processes.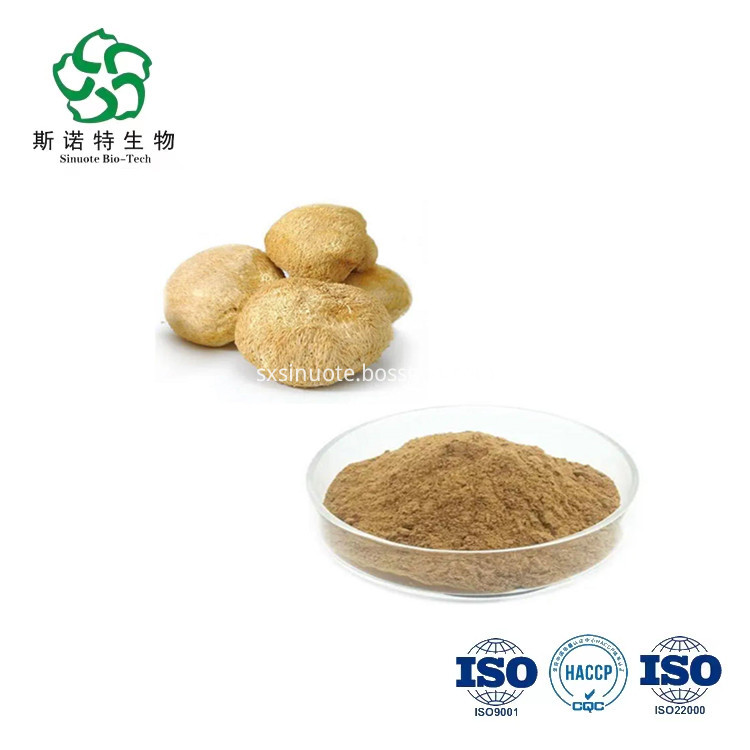 Hercium Erinaceus,Polysaccharide, terpenoids, acid, phenolic substance
The active ingredients in the Hercuim Erinaceu are polysaccharides, because the Hercium Erinaceus m dry mushroom pegs of polysaccharide content human body absorption, the biometric characteristics of the active ingredients in the Hercium Erinaceus, have been extracted with high content. The polysaccharide product is also called Hercium Erinaceus polysaccharide or lion's mane mushroom extract.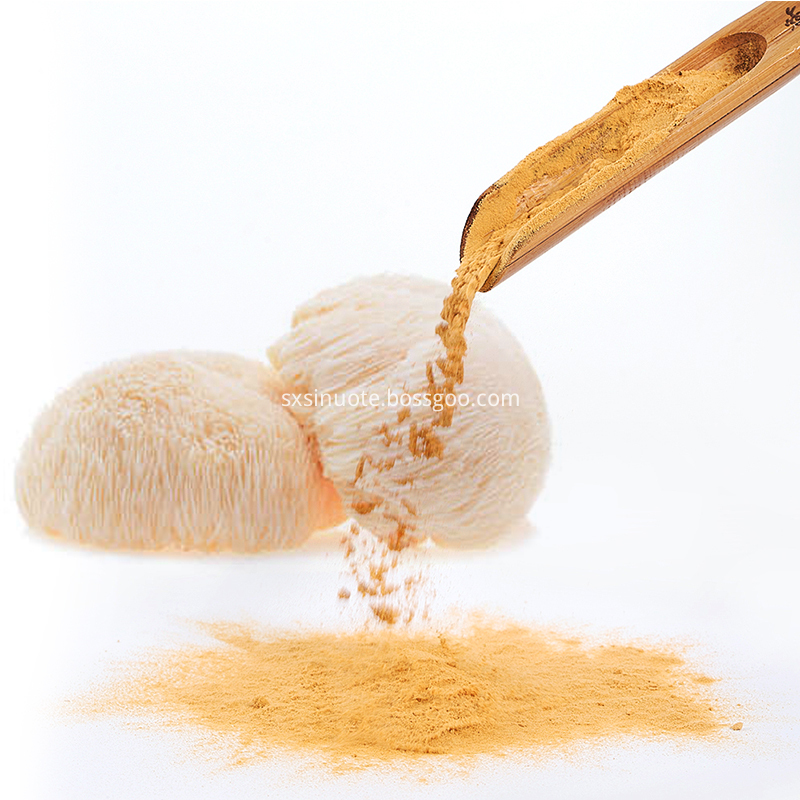 Lion's mane mushroom is known as Hericium Erinaceus. The ancient proverb says that it is delicacy in the mountain, bird's nest in the sea. Lion's mane, shark's fin, bear's paw and bird's nest are also known as the four famous dishes in Chinese ancient cooking culture. Lion's mane is a large-scale succulent bacterium in the deep forests and old forests. lt likes to grow on broad-leaved trunk sections or tree holes. The young age is white and when mature, it turns into a hairy yellowish brown. lt looks like a monkey's head in terms of its shape,so it gets its name. The Lion's mane Mushroom has a high nutrient content of 26.3 grams of protein per 100 grams of dried products, which is double amount as normal mushroom. lt contains up to 17 kinds of amino acids. The human body necessarily needs eight of them. Each gram of Lion's mane only contains 4.2 grams of fat, which is a real high-protein, low-fat food. lt is also rich in various vitamins and inorganic salts.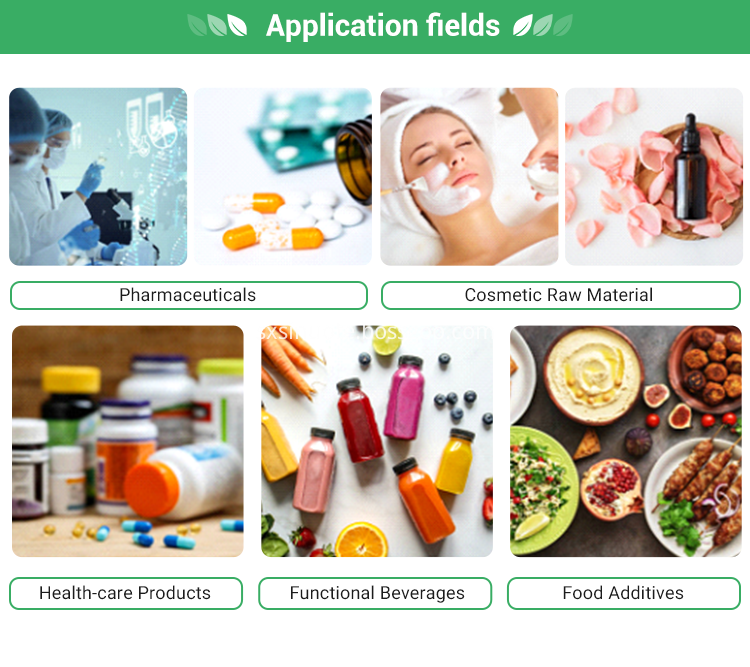 Physiological Functions
Help to repair broken gastric mucosa, cure for gastric ulcer, gastritis. Digestive tract tumor, prevent Alzheimer's Disease.According to the chemical analysis, every 100 grams of dried fungus contain 26.3 g protein, 4.2 g fat, 44.9 g carbohydrate, 6.4g thin fibre, 10.2g water, 850mg P, 18mg Fe, 2mg Ca, 0.89mg VB1, 1.89mg VB2, 0.01mg carotene, 16 kinds of amino acids including 7 kinds of essential amino acids. It is good for digest and can be used as invigorant. Hericium erinaceus can nourish organs, and cure chronic gastricism, duodenum ulcer and other enteron diseases. It also can improve people's immune system. It contains unsaturated fatty acids which is propitious to the circulation of blood and can reduce blood cholesterin content, so Hericium erinaceus is also the ideal food for those who have high blood pressure or those who are with heart or blood vessel disease. Because of its great effects, Hericium erinaceus polysaccharide is the major active component in the Hericium erinaceus. Its active portion is the glucan that is composed of the main chain connected with -(13) glucoside and the branch chain connected with -(16) glucoside. It showed a significant inhibitory effect on the mice sarcoma 180 and some other cancer.
Hericipin is another active component of Hericium erinaceus. It induces the synthesis of nerve growth factor (NGF: It could prolong N axon, maintain the survival of N cells, regulate the formation of nerve cell as well as promote the regeneration of nerve cell in feeble animals). Its activity is much more potent than that of adrenaline. The major components are the Hericipin A, B, C, E, F. Their chemical compositions are diterpenoid compounds. Hericipin is used in curing of intelligence declining, neurasthena and the declining of autonomic nerve, especially showing the good effectiveness to the Alzheimer type dementia. Besides, the monkeyhead mushroon polysaccharide showed the function of enriching the blood, strengthening the health. The effecting rate of healing on stomach and duodenum ulcer was 93%.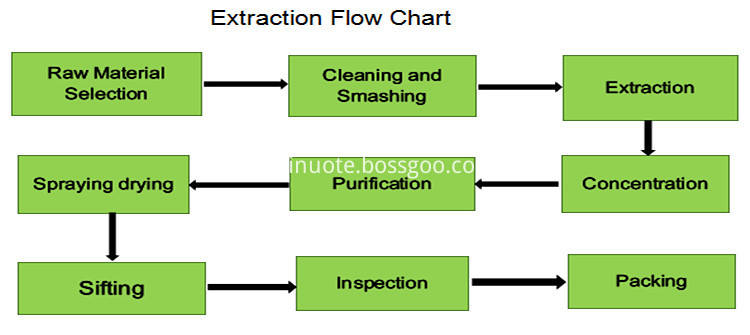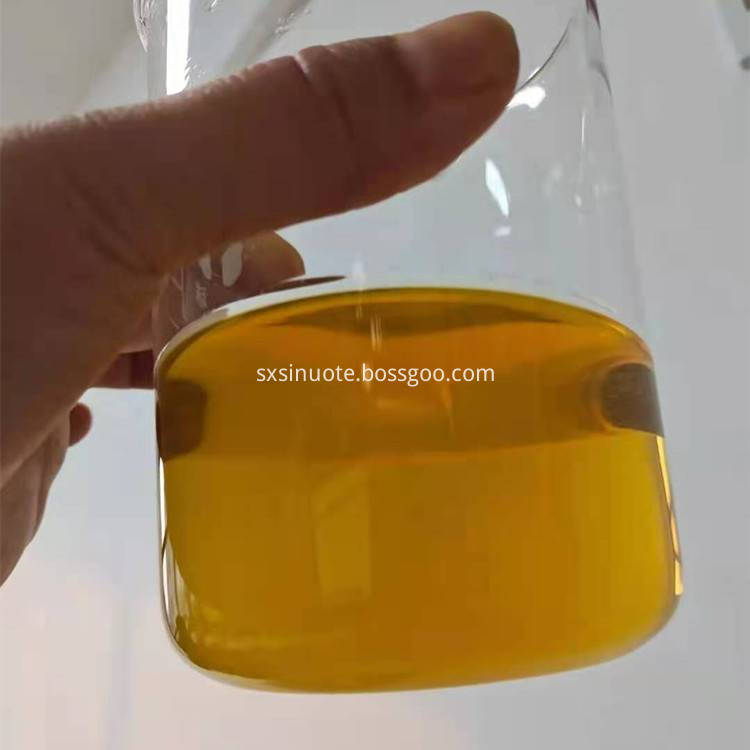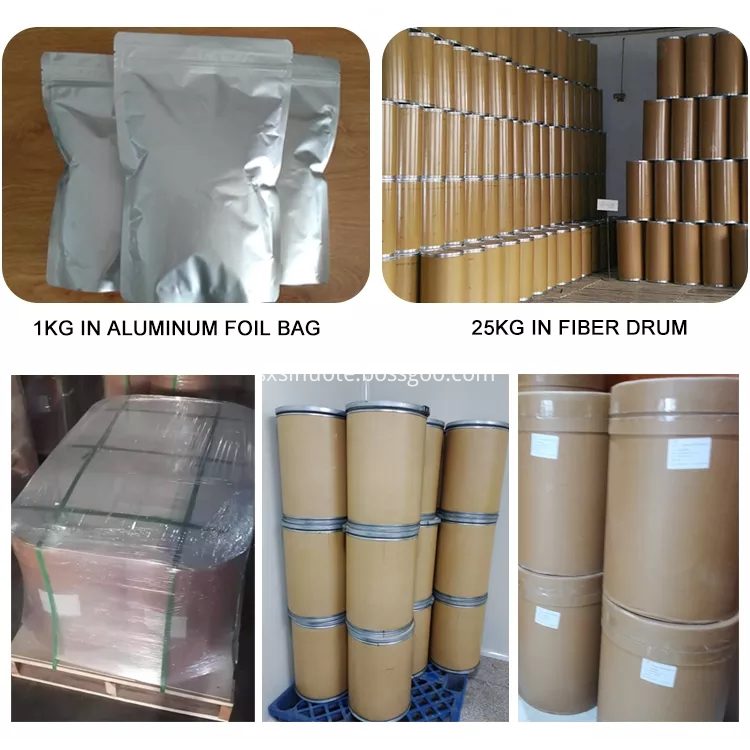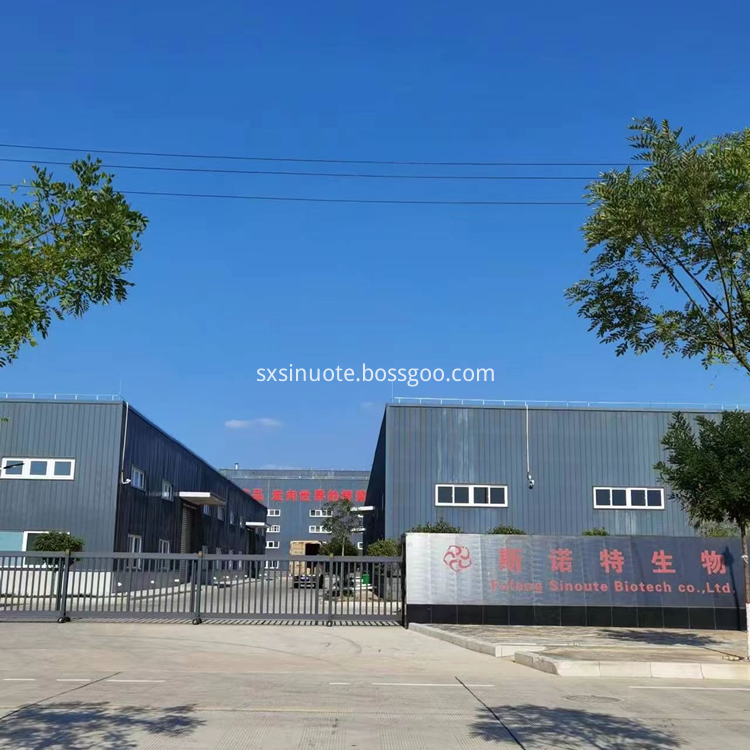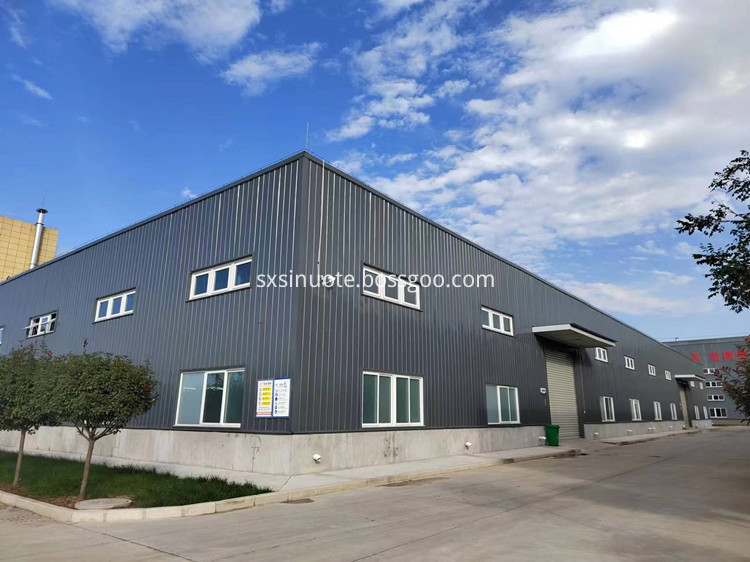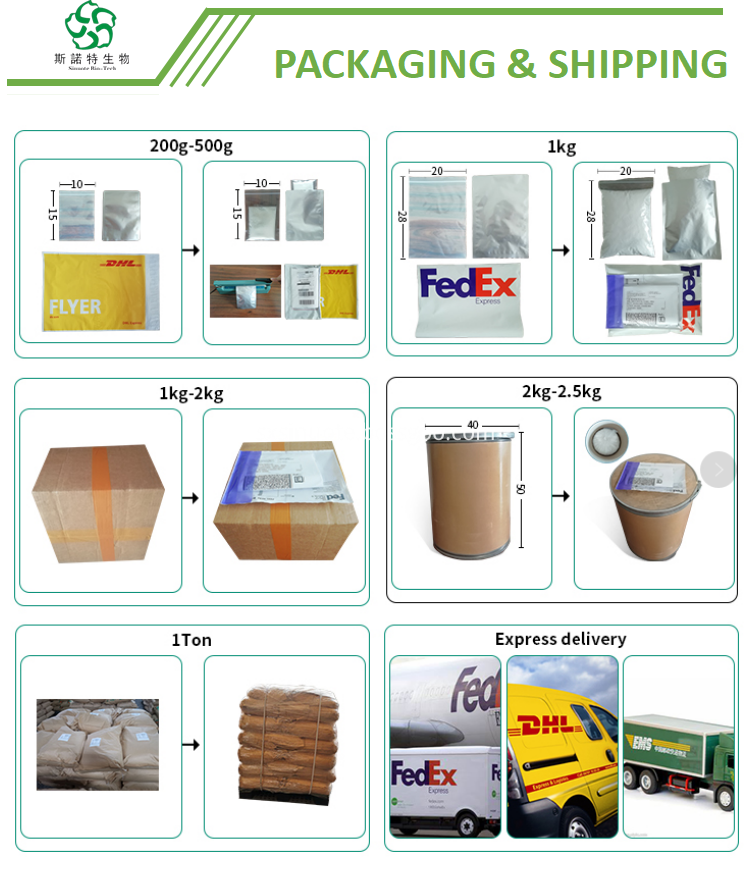 Fufeng Sinuote Biotechnology Co.,Ltd.
Fufeng Sinuote Biotechnology Co.,Ltd is located in the JIANGBA science and technology industrial park in Fufeng County, Baoji Province, China. Mainly engaged in the research and development, production and marketing of plant extracts. Company qualification, SC, export license, commodity inspection qualification, external inspection report, HACCP, ISO22000, ISO9001, and has passed the high-tech Enterprise certification.we manufacture more than 600kinds of plant extract .
Company Name: Fufeng Sinuote Biotechnology Co.,Ltd.
Representative: Anping Niu
Product/Service: Plant Extract , Fruit Powder , Vegetable Powder , Seabuckthorn Powder , Semen Coicis Extract , Epimedium Extract
Capital (Million US $): 15,000,000RMB
Year Established: 2019
Total Annual Sales Volume (Million US $): US$10 Million - US$50 Million
Export Percentage: 51% - 60%
Total Annual Purchase Volume (Million US $): US$5 Million - US$10 Million
No. of Production Lines: 8
No. of R&D Staff: 11 -20 People
No. of QC Staff: 11 -20 People
OEM Services Provided: yes
Factory Size (Sq.meters): 30,000-50,000 square meters
Factory Location: JIangzhang Town ,Baoji City, Shaani Province ,China
Contact Person: Ms. Ivy